March Construction Spending Rose on Strong Private-Sector Demand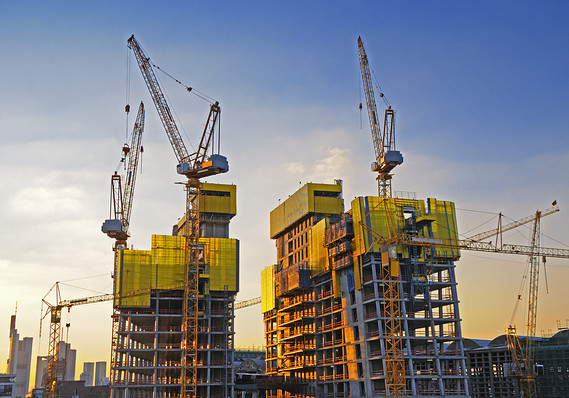 Arlington, VA, May 3, 2016—Construction spending increased by 8% in March compared to a year earlier and was also up slightly between February and March amid growing demand for many types of construction, as the spending total hit the highest level since October 2007, according to an analysis by the Associated General Contractors of America.
Association officials said the growth comes amid strong private-sector demand and new federal investments in surface transportation programs."
Construction should be a significant contributor to economic growth in the remainder of 2016 and beyond," said Ken Simonson, the association's chief economist. "Right now the biggest challenge for contractors in many parts of the country is that they are worried about finding enough qualified workers to meet demand."
Construction spending in March totaled $1.138 trillion at a seasonally adjusted annual rate, 0.3% higher than the revised February total and 8.0% higher than in March 2015, Simonson said. Private residential spending increased by 1.6% for the month and 8.5% compared to twelve months earlier. Spending on multifamily residential construction jumped 5.6% for the month and 34.6% year-over-year, while single-family spending was flat compared to February but rose 13.4% compared to March 2015.
Private nonresidential construction spending increased 0.7% for the month and 9.3% from a year earlier. Simonson observed that all but one segment increased from 12 months before. The largest private nonresidential segment in March was manufacturing construction, which rose 2.2% for the month but dropped 2.0% year-over-year. The next-largest segment, power (including oil and gas pipelines), lost 1.8% for the month but gained 2.0% for the year.
Public construction spending dipped 1.9% from a month before but is still up 6.7% from 12 months earlier. The biggest public segment—highway and street construction—was up 0.4% for the month but is up 18.8% year-over-year, as new federal surface transportation investments enacted last year began to impact demand, Simonson noted.


Address:

Room 301-303,Building 8,No.181 Wuchang Avenue,Wuchang Street,Yuhang District,Hangzhou,China