is vinyl flooring warp in heat?
is vinyl flooring warp in heat?

Reason
Warping - when there are temperature changes, your vinyl plank flooring might expand, and that's what we call warping. You might experience it during the installation process if your floor is exposed to direct sunlight. Also, warping can happen if you use glue-down planks and there is water spillage.
Take measures
Scrape away any existing adhesive that has failed, softening it with a hairdryer if necessary. Apply new adhesive and work the vinyl tile back into place. Roll over the area to smooth out the buckled area and ensure proper adhesion of the adhesive. Place a few weights on the floor while the adhesive is drying.
Recommended SPC series floor
Heat Resistant Interior Click SPC Flooring
SPC (Stone Plastic Composite) floor, also known as SPC rigid vinyl floor, is a new type of environmentally friendly floor based on high-tech development. The rigid core is extruded, and then the wear-resistant layer, PVC color film and hard core are laminated and embossed at one time through a four-roll calender, which is perfect, and achieves the effect of durable, waterproof and heat-resistant three-in-one.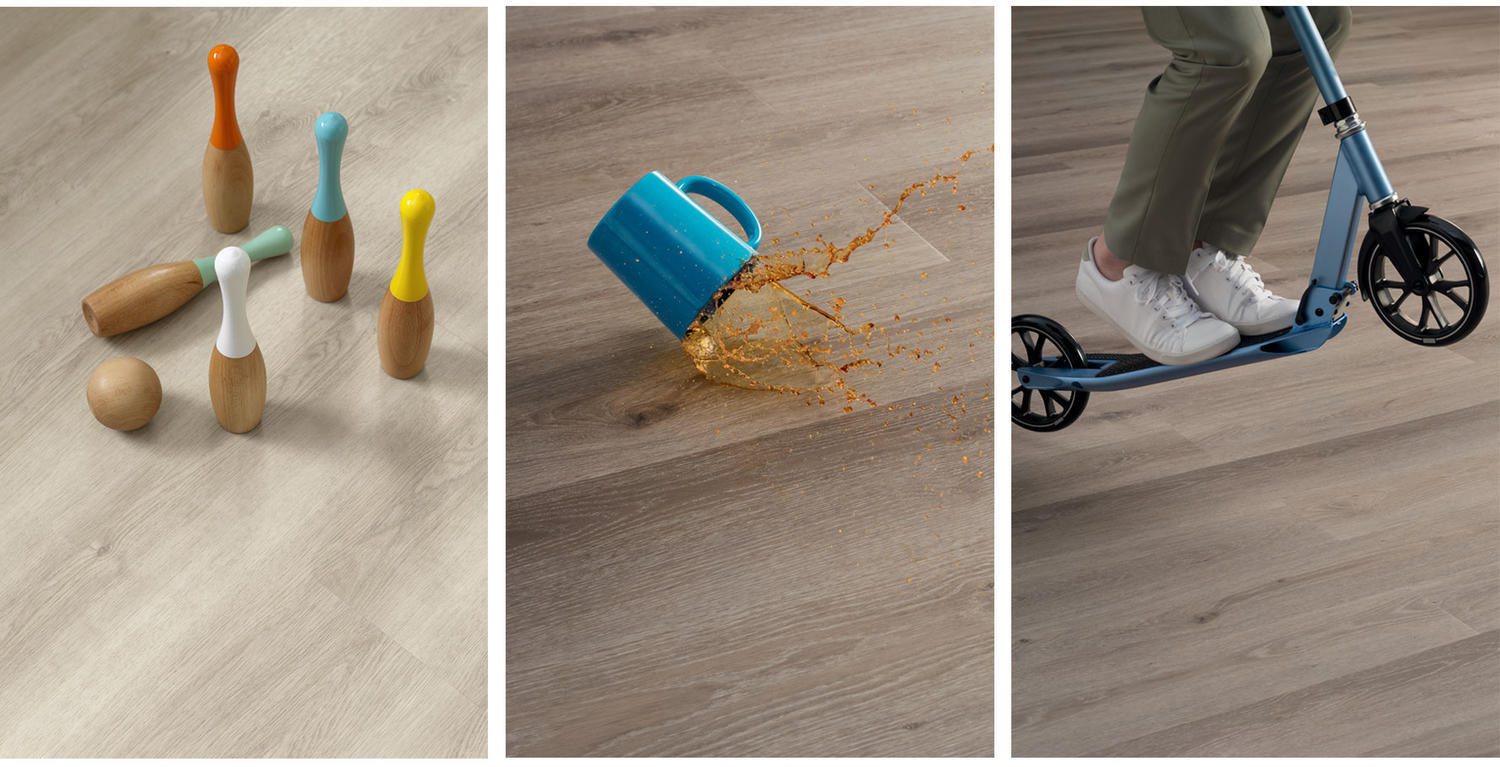 Tel:

86-0571-85265001
Email:
Address:

Room 301-303,Building 8,No.181 Wuchang Avenue,Wuchang Street,Yuhang District,Hangzhou,China