What is a Vinyl Flooring Quality Inspection, and How Do They Work?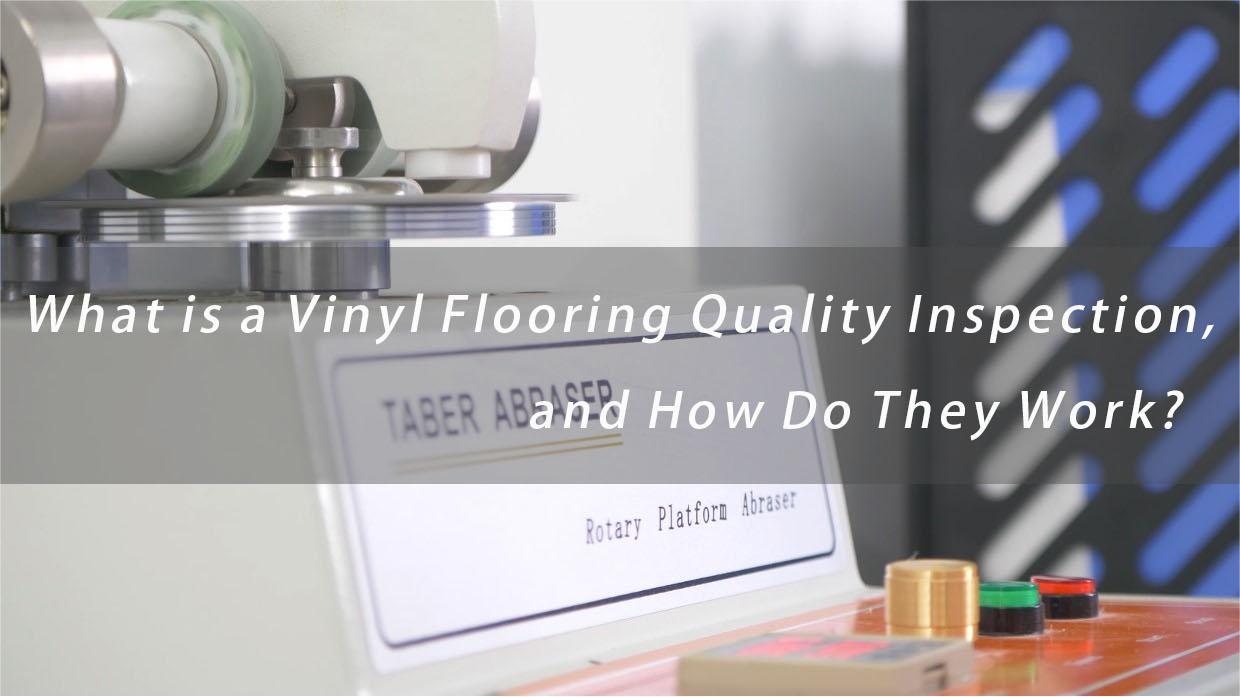 Quality Control (QC) is critical to build and deliver products that meet or exceed customers' expectations.
Being a key element of quality control, Product Inspections allow you to verify product quality on-site at different stages of the production process and prior to its dispatch. Inspecting your product before it leaves the manufacturer's premises is an effective way of preventing quality problems and supply chain disruptions further down the line.
What are the different types of vinyl flooring inspection?
There are two main types of vinyl flooring inspection:
*Pre-shipment inspection
*Full inspection
A pre-shipment inspection is where vinyl flooring manufacturing has been completed and the goods are ready to be packed into cartons for shipping. This gives a good indication of the product's final quality.
Full inspection is where the entire order is inspected instead of a small sample size. Comprehensive quality inspection is often used when buyers are looking for new vinyl flooring suppliers to establish first cooperation, This is good if there is a really high specification or quality level required, or if the product has safety implications and total confidence in it is needed.
Which is the most popular inspection type in vinyl flooring business?
Pre-shipment inspections are the most popular, as they provide a good level of certainty over the final quality. The goods have been fully manufactured and are about to be packed, so are as complete as possible.
As only a sample of the finished goods are inspected, the cost can be kept quite low.
Why Get a Product Inspection?
*Ensure product quality at every production stage
*Verify quality at the source and don't pay for defective goods
*Avoid recalls and reputation damage
*Anticipate production and shipment delays
*Optimize your quality control budget
We have complete certificates like:DIBT,ISO,
FLOORSCORE
,CE,SGS,TUV and product test reports. Contact us for vinyl flooring factory price quotation.
Product quality is the basis of all transactions. Manufacturers that can produce high-quality floors have at least the most basic qualification certificates and a series of product testing reports
In addition, excellent floor manufacturers are willing to provide customers with quality inspection reports. On the quality inspection reports, you can see a lot of inspections about product quality evaluation items: such as size, thickness, color matching, packaging, wear resistance Testing, scratch resistance testing, shrinkage, and more (we have our own laboratory to support you in testing specific properties)
WE HAVE A PROVEN TRACK RECORD DATING BACK TO 2002!
With over 20 years of growth and experience, combined with thousands of satisfied customers, we consistently work to a standard that pleases our clients.
contact us for the factory price! Get one-stop solution at hanflor