Restaurant Case New York ,America
Here are the requirements that the restaurant owner asked when communicating with us:
1. Style: vintage, gentle
2. Performance: anti-fouling, noise reduction
3. Features: Quick Installation, VOC Free
"Our restaurant is positioned in a retro style. I will show you the environment of our restaurant. Since the restaurant is located on the top floor of the hotel, the noise reduction of the floor is the most important. Secondly, we attach great importance to the antifouling of the floor, and the dirt can be quickly cleaned up. In addition, we temporarily decided to purchase new flooring, hoping that the installation of the new flooring will not affect the operation of the restaurant. I mean, they can be installed quickly and can be put into use immediately, without a period of time to release organic matter or Odor. So the floor should be environmentally safe!"
1.You can choose the style you like. Hanflor will recommend several suitable colors depending on the style of your restaurant. For example, this color fits the gentle retro feel you want.The realistic wood visual is inviting, featuring a warm, serene color palette with contrast grain and vintage cross-sawn markings.
2、You don't have to worry about the anti-fouling and noise reduction of vinyl flooring. They have superior noise reduction performance. If you want to achieve better noise reduction, we hanflor recommends adding a layer of built-in cork liner.A 100% recycled built-in cork underlayment provides added cushioning, sound suppression, and thermal insulation, helping to keep rooms warmer in the winter and cooler in the summer.
3、The convenience of installation has always been one of the advantages of click vinyl flooring.The installation of Hanflor® click vinyl planks has no underlayment necessary,they can be installed directly over other existing hard surface floors and requires no acclimation.Glueless click-together design eliminates annoying messes during installation.This flooring is simple to care for using only a dust mop or damp cloth. The planks are also stain resistant with a moisture barrier that keeps spills on the surface for easy clean up. All components 100% Ortho Phthalate Free, VOC free,non Heavy Metal Virgin Vinyl.
And being engineered for challenging environments, Hanflor® vinyl is scratch resistant and durable, the UV on surface protects against subtle scratches and the scratches can be easily cleaned. so it works for high traffic areas.
The following is the original words of the restaurant owner when introducing hanflor to friends:
"With the same performance, hanflor's floor is much cheaper than homedepot. hanflor gives me extra surprises based on our conditions. Vinyl flooring is scratch-resistant and well-suited for commercial use.The color of the vinyl floor is very beautiful, I mean the texture is delicate and beautiful to the solid wood floor. You can choose the style you like.I found that some of the best styles on the homedepot, hanflor also have. Moreover, hanflor can additionally meet the customization requirements of customers. For example, this time, our floor is added with a layer of cork pad, which not only improves the noise reduction, but also the foot feel. "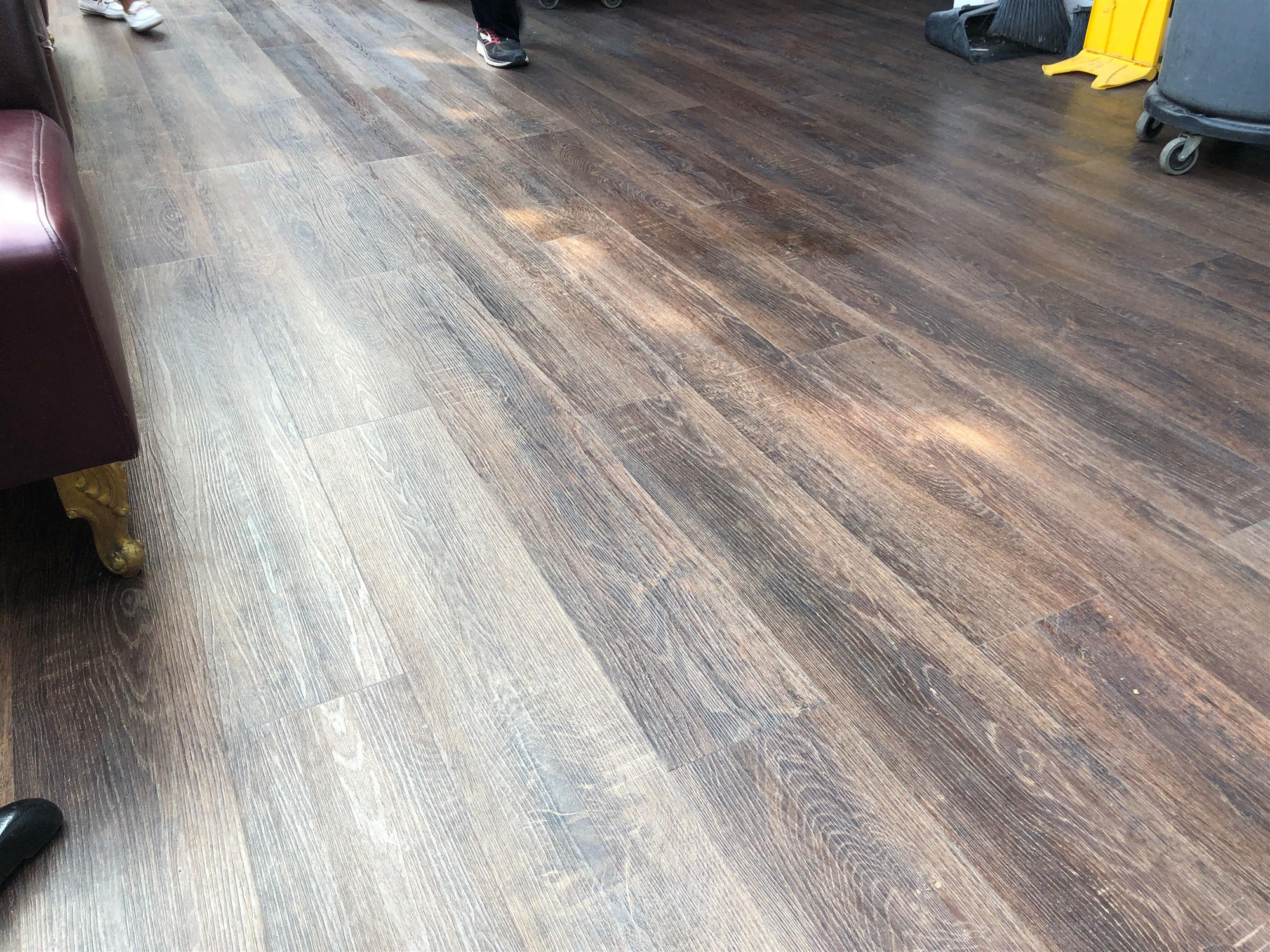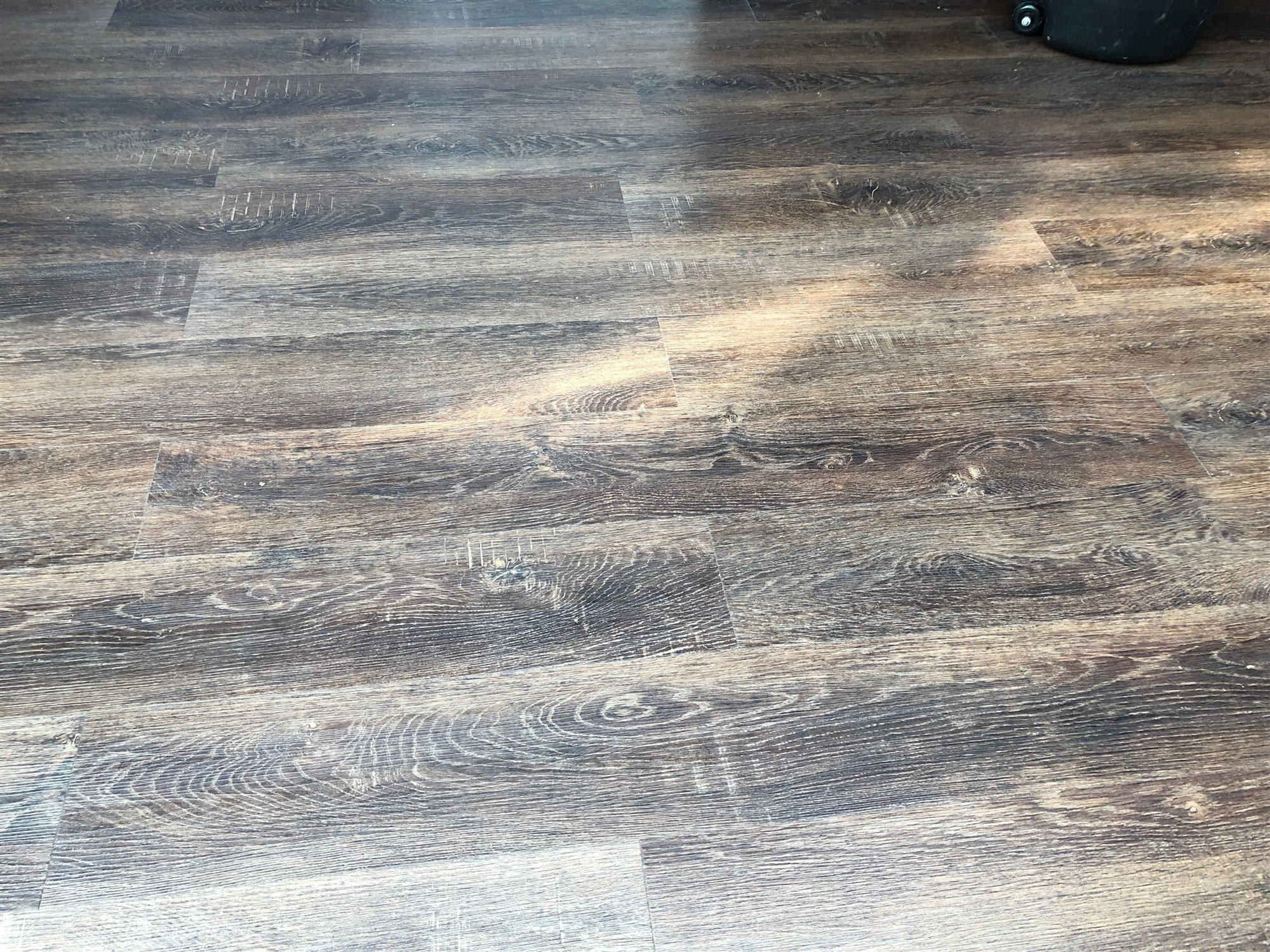 Tel:

86-0571-85265001
Email:
Address:

Room 301-303,Building 8,No.181 Wuchang Avenue,Wuchang Street,Yuhang District,Hangzhou,China