What are the benefit of SPC flooring?
WHAT ARE THE BENIFIT OF SPC FLOORING?
At present, everyone desires cost-effective floor products, High-quality luxury vinyl plank flooring must have the basic performance of waterproof, anti-skid and durability, and also pursue the unique texture of natural hardwood floors.
Vinyl Flooring manufacturer Creates an Eco-Friendly, Ultra-Waterproof and Durable Option - SPC Flooring
SPC Vinyl flooring are more affordable than hardwood flooring, and they provide the same natural wood look effect you desire.
Installation costs are also not expensive. You can even save on labor costs by installing it yourself.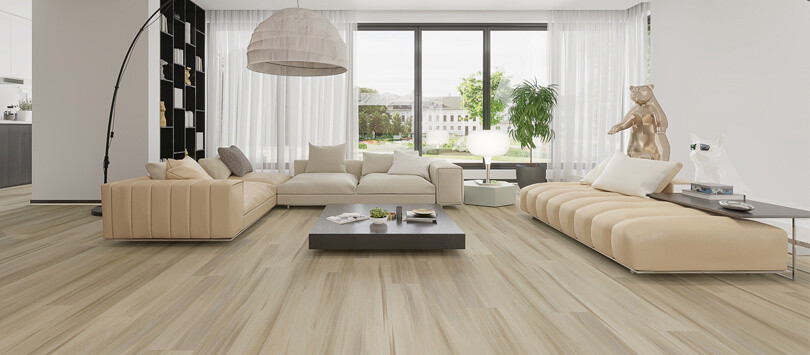 THE SPC FLOOR CONSISTS OF THE FOLLOWING LAYERS
This clear layer is on top. It is scratch and stain resistant, easy to keep clean and low maintenance.

This layer provides trim for the wood planks. Custom colors, patterns and even textures are printed on vinyl.

This is a thick, waterproof wood core made of natural limestone powder, PVC and stabilizers. It provides rigidity and stability to the plank.
Pre-Attached Cushion(Pad)
This layer is usually composed of IXPE to provide sound insulation and cushioning.
This is what makes SPC vinyl so popular. It's perfect for business owners, pets, and areas near water.
SPC core makes this flooring the most durable vinyl flooring option available.
High-end SPC flooring mimics natural materials better than ever, with visuals that are often incredibly compelling and beautiful.
Keeping your floors looking great is simple.Vacuum and mop occasionally, and you're ready to go.

WHERE TO FIND A REALIABLE SPC FLOORING MANUFACTUER?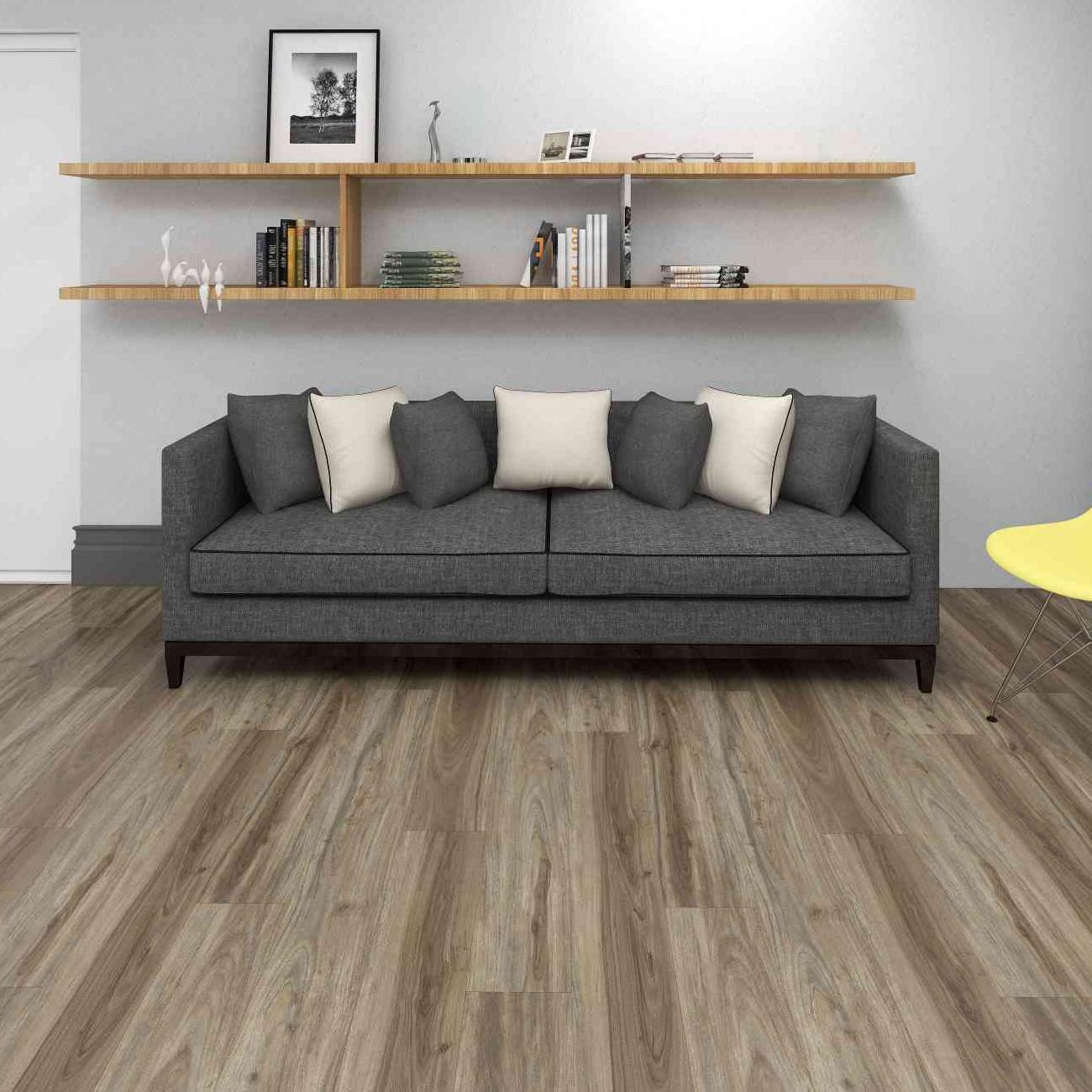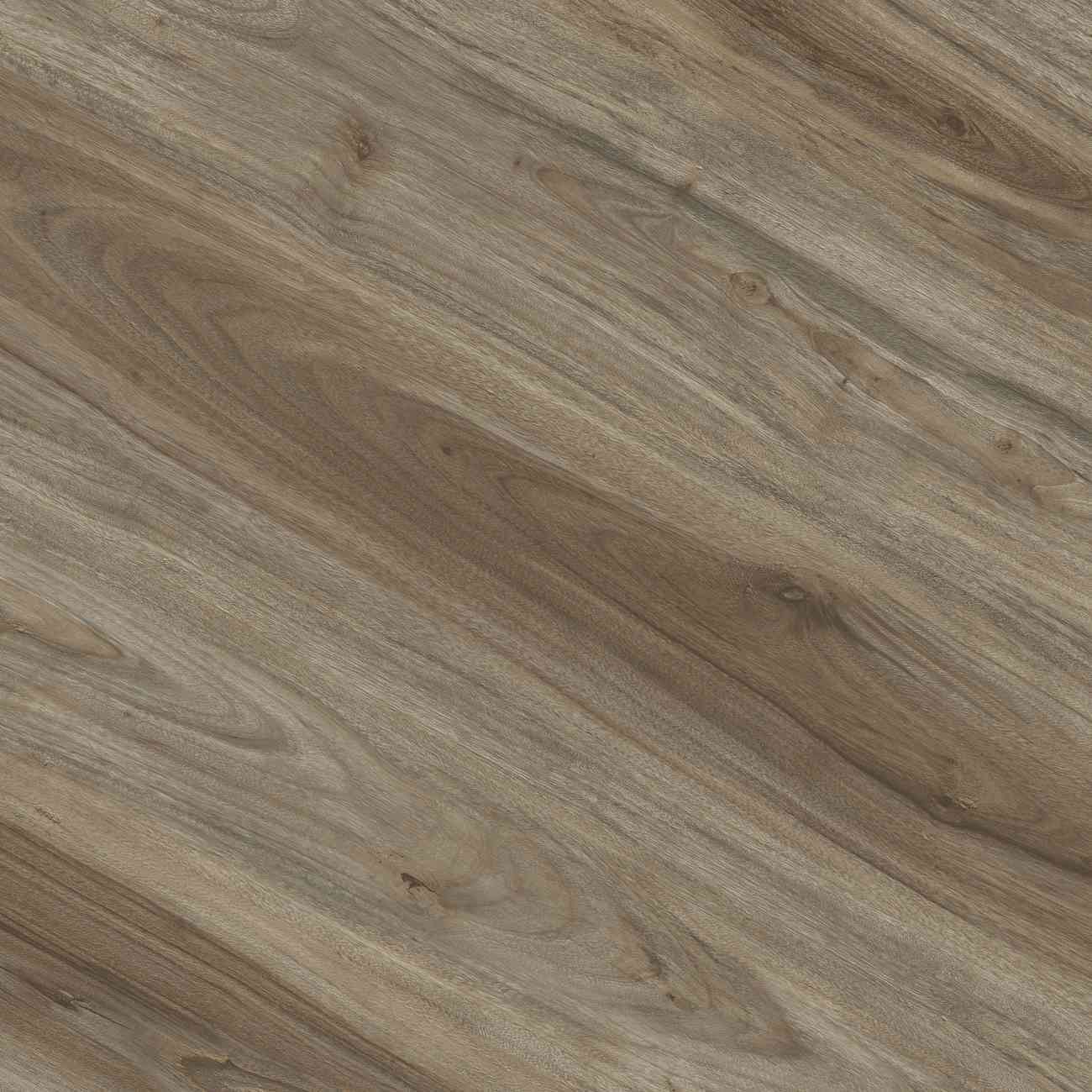 ●As a China SPC flooring company for over 20 years, we pride ourselves on serving you more for less. We have a professional design team to make your choice easier and ultimately provide our customers with quality, price and correct advice.
If you're looking for flooring solutions , or just want some honest and friendly advice - don't hesitate to contact Hanflor flooring expert. Get one stop solution at Hanflor.
●Hanflor has strict quality control system to avoid any harmful ingredient contains in the floors.It is our duty to get necessary global certificates such as CE, SGS, Pro-position 65, ASTM for our SPC product series.