How to Choose The Thickness of Vinyl Plank Flooring
How to Choose The Thickness of Vinyl Plank Flooring?
SPC vinyl flooring is very popular in decoration, especially home decoration and office decoration. It's waterproof and wear-resisting is favored by many customers. But do you really know how to choose the right floor thickness?
The right thickness for the right place
2–3mm vinyl tile
Opt for a thickness of 2–3mm (0.079–0.118 in) for low-traffic areas.If you're covering a small area with low traffic, you can choose planks in a thickness of 2mm (0.079 in), 2.5mm (0.098 in), or 3mm (0.12 in).Thinner vinyl planks are usually more budget-friendly, making this an inexpensive way to freshen up the look of a smaller room.
Thin vinyl can't hide imperfections in your subfloor, so you'll need to have an even concrete subfloor.
3.2-4mm vinyl plank
Select planks between 3.2–4.0 mm (0.13–0.16 in) for high-traffic areas. Most of the common areas in your home, including the living room and the kitchen, will be best suited by a high-quality plank that is either 3.2 mm (0.13 in) or 4 mm (0.16 in) thick.This thickness is a good balance of durability and affordability. In addition, it will have a somewhat soft feel beneath your feet, providing additional comfort in living areas.
5mm+ vinyl plank
Choose a thickness of 5 mm (0.20 in) or more for the highest quality. The thickest vinyl planks can be anywhere from 5 mm (0.20 in) to over 8 mm (0.31 in) thick. These planks cost the most, but they are also the most durable and usually look the most like real wood.
Thicker vinyl is a good option if you have a thin or uneven hardwood subfloor, since it will smooth out imperfections.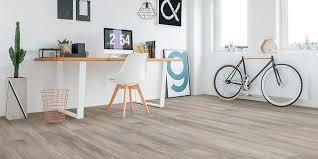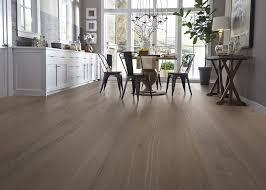 SPC flooring
Hanflor SPC RTS Series is a nice choice. High quality 4.0mm -8.0mm thickness, Waterproof luxtury vinyl plank, 14 color films and 7 days fast delivery. Of course, warranty is required.
------please contact us ASAP